SOEX is an industrial company that has been manufacturing wood products since 2003. Our area of expertise is in the production of parts and pieces of furniture, and solid wood doors.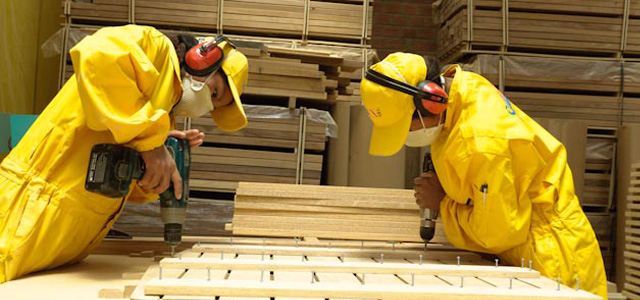 Our products are made under the technical specifications of our customers; we meet all their requirements, so they can be incorporated into their production processes.

Trust is one of our fundamental values; therefore our business relationships are based on mutual trust. This confidence is reflected in the relationships with our suppliers as well as with our employees. Due to this company policy, we seek to establish beneficial and long term relationships that will be mutually profitable.

MISSION
To establish long-term business relationships based on mutual trust, providing sustainable development with a permanent commitment that seeks to benefit all the people that take part.

VISION
SOEX will be the leading company in the industrial sector of the finest wood products in Bolivia due to its efficiency in first-class manufacturing processes, skillful administrative management, conscientious resource utilization, and outstanding market compliance.